Jakki Ford's Latest News
Missing You All!
Hello everyone! I am missing you all. I hope you are staying safe and I hope to see everyone again soon. Stay well!
See You Soon!
Wishing you all a happy spring and summer! Hoping everyone stays safe and well during this pandemic. I'm looking forward to seeing everyone soon. May the music never end!
Welcoming 2020!
2019 was a year to remember with many wonderful shows! Here's to an amazing 2020! "HAPPY NEW YEAR" to ALL!!!
Welcoming 2019!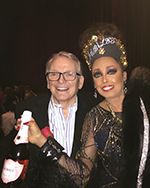 2017, 2018 were excellent successful years and filled with exciting achievements! WELCOMING 2019 and looking forward to MORE thrilling performances!

"HAPPY NEW YEAR" TO ALL!!!

Welcome to Spring!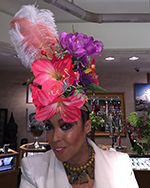 Looking forward to many NEW and EXCITING performances in the coming months. Keep checking my Appearances page for updates:

www.jakkiford.com/appearances

Vote Jakki Ford for the Forte Awards!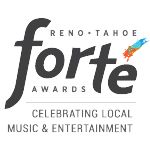 EXCITING NEWS! I've been nominated in the Female Vocalist category for the Reno-Lake Tahoe Forte Awards. Voting has begun!! VOTE FOR ME! You're allowed one vote per day using the LINK BELOW:

https://forteawards.com/female-vox/

Thank you, and wish me luck!
Viva Las Vegas! The Come Fly With Us Show Was a Huge Success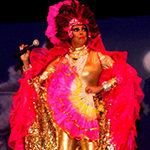 It was so fun taking the audience around the world in just 80 minutes at the "Come Fly With Us" Show in Las Vegas, Nevada! Italy, France, Brazil, and New York were just a taste of the journey. Thanks to everyone who attended. Let's do it again sometime!

Get in the Mood for Romance!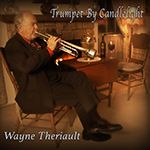 GREAT NEWS! I am featured on two new beautiful songs from the new CD by master trumpeter Wayne Theriault titled "Trumpet by Candlelight!!!" The tracks are #4 ("What's New") and #8 ("One for My Baby"). It was such an honor to have been invited to be the only vocalist on this album. Now available on Amazon, and iTunes later this week! Click the link and take a listen!!

https://www.amazon.com/gp/product/B01D7E245O

Happy Spring, Everyone!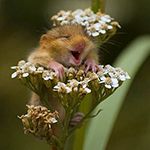 EXCITING NEWS! I recorded 2 NEW SONGS on a new album by Wayne Theriault titled "Trumpet by Candlelight." It will be released and available for download on March 22nd, 2016 on iTunes, Amazon, and Spotify. I think you will thoroughly enjoy my renditions of Frank Sinatra's "One For My Baby" and Linda Rondstat's "What's New." I'm thrilled to have been asked to be the only vocalist on his album! Light the candles... and let's get romantic!!

Award Recognition!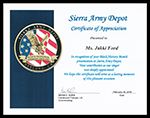 So grateful to have received this "Certificate of Appreciation" presented to me by Lieutenant Colonel, LG Commanding Officer Brian D. Kuhn of the Sierra Army Depot. I was delighted to have performed for a full-house for the Black History Month special event at the Sierra Army Depot Base in Herlong, California. I sang and paid tribute to three legendary entertainers: Josephine Baker, Billie Holiday, and Lena Horne. Specials thanks to John Palamore, my music director, for the occasion!!

An Emotion Night for 'JUBILEE' Farewell
I'm delighted to have received an honorable mention in this article paying tribute to a 34-year run of the multi-million dollar stage spectacular, Donn Arden's 'JUBILEE.' The end of an era for the classic, glamorous, eligant, and talented, Flo Ziegfield-MGM showgirl. If you would like more information, please contact UNLV's Special Collections department regarding Las Vegas' entertainment history.

See the full article here!: Jakki Ford's Press Material Gallery

Sad to See It All End But What a Major Triumph!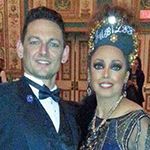 What a great evening celebrating 'JUBILEE' in the Champagne Ballroom at the Paris Hotel in Las Vegas, NV. Here I am happily posing with, Wade Abel, a fellow singing and dancing principal in our show!! SUCH TALENT!

Free MP3 Download of 'Santa Baby' from Jakki Ford!
A gift from me to all of my friends and fans! Merry Christmas, enjoy, and have a joyous New Year!!

Download 'Santa Baby' MP3 Single by Jakki Ford
Upcoming Special Event: Sheep Dip 52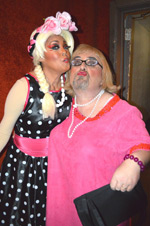 Merry Christmas and Happy Holidays! I will soon be performing again on January 22nd and 23rd in another zaney, comic production of the Sheep Dip Show!! This will be the 52nd year for this annual, local "roast" of politicians and businesses from the Reno area. We will be giving another award to the worst of the bunch! It is a fund raiser for local charities such as Evelyn Mount Community Food Outreach and Veteran's Honor Flight Nevada. Come have some fun!!!

Fun with Bob Newhart
What a thrill it was to perform for 30 minutes as the OPENING ACT for the Legendary Comedian Actor BOB NEWHART!! With an amazing Big Band and a sold out Concert Hall at the Atlantis Hotel Spa & Resort, we left the wonderful crowd on their feet wanting MORE!!
Aloha!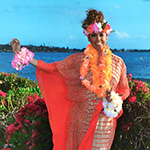 "ALOHA" to all my fans from MAUI!! New and exciting projects on the way for late March of 2015! Focusing on promotion and marketing for a few weeks... had a fantastic time singing in Ka'anapali, Hawaii. Working on writing my own original music and have started collaborating with another successful, professional songwriter. 2015 here I come!!!

Streaming Live on Martini Radio 105.3
GREAT NEWS! MARTINI RADIO 105.3 FM is now LIVE STREAMING ONLINE! You can hear my music on your phones, your iPads, and on the Internet anywhere in the world!!!

http://www.1053martiniradio.com/
Be Right Back!
On Vacation til October! New upcoming events to be posted soon!
Jakki Ford: Alive & Swingin' at Artown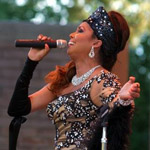 My Artown Festival concert, "Jakki Ford: Alive & Swingin'" at the Wingfield Park Amphitheater, was a huge SUCCESS!! With an audience of 800+, it was truly a most thrilling and memorable evening! At show's end, my audience did not want to leave!

Thanks to Artown and all who attended! The energy, the love, and ovations, the dancers, the music, the Orchestra, my beautiful Angel Crew, the applause, warmed by heart and brought tears of joy to my eyes!! Together we made MAGIC!!!

Jakki's Interview on CW Network's Old Tales of Nevada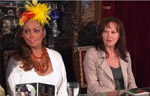 Check out my newest video on YouTube! Thanks to the hosts, Beth from Artown, and the crew for making this interview fun and delightful!!

Jakki Ford's Interview on Old Tales of Nevada

High Society Mardi Gras Gala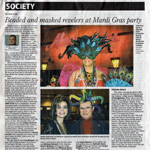 I attended the 22nd annual food and wine tasting fundraiser put on by the Rotary Club of Reno. It was at the Downtown Reno Grand Ballroom, and what an evening it was! What a nice surprise to find a beautiful picture of me, in costume, in the March 9th Sunday Edition of the Reno Gazette-Journal.

Thanks Johnathan L. Wright for the nice writeup!

See the photos here!: Jakki Ford's Press Material Gallery

Now on Martini Radio 105.3 FM!
GREAT NEWS!!! You can now hear songs from my new CD playing on MARTINI RADIO 105.3 FM. It's so wonderful to now be part of the Martini Radio Family!

http://1053martiniradio.com
Renegade Radio 101.3 FM Live Interview
Had such a FUN time on Renegade Radio 101.3 FM Radio today!! 7:30am and again at 2:30pm!! Thanks Eddie, Chip and fella's for letting me share in the Excitement of Live Radio!! I'm also Thrilled to have friends call in showing love from the Bay area, Reno, Gardnerville, Alabama and more! Sending love to you all!! Check them out at:

http://renegaderadio.org/
Jakki Ford: Alive & Swingin' Released!
My brand new CD, Jakki Ford: Alive & Swingin', is now available on iTunes and Amazon.com! Get it today!

Jakki Ford - Alive & Swingin' on iTunes
Jakki Ford - Alive & Swingin' on Amazon.com
Reno Tahoe Tonight Magazine
Check out the November issue of the "Reno Tahoe Tonight Magazine"! Newly released and I'm in it!! Reno Tahoe Tonight Magazine - Page 7
Displaying 25 out of 25 Results